We currently offer a Level 3 award in Emergency First Aid at Work in partnership with The First Aid Box Training & Event Solutions, as well as a range of courses through High Speed Training. See below for more information on these courses.
---
QA Level 3 Award in Emergency First Aid at Work (RQF)
Is your Workplace Prepared?
Did you know that an estimated 555,000 workers in Britain sustained an injury at work in 2017/18?
The Health and Safety (First Aid) Regulations 1981 require all employers to make arrangements to ensure their employees receive immediate attention if they are injured or taken ill at work. This includes carrying out a risk assessment, appointing a suitable amount of first aiders and providing appropriate first aid training. However, having the correct first aid provision in the workplace is not just a legal requirement, it is incredibly important for the safety of all members of staff!
The QA Level 3 Award in Emergency First Aid at Work (RQF) qualification is designed for individuals who wish to act as an emergency first aider in their workplace. Upon successful completion of this qualification, candidates will be equipped with the essential skills needed to give safe, prompt and effective first aid in emergency situations.
What's more, as a regulated qualification, employers can book this course for their employees and rest assured that
they have fulfilled their legal responsibilities for providing quality first aid training, without having to undertake any
lengthy due diligence checks.
What's Covered?
The roles and responsibilities of an emergency first aider
Assessing an incident
Managing an unresponsive casualty
CPR and defibrillation
Recovery Position
Choking
Seizures
Shock
Wounds and bleeding
Minor injuries
• Cuts, grazes and bruises
• Minor burns and scalds
This training is brought to you by East Riding Voluntary Action Services (ERVAS) LTD and delivered by The First Aid Box Training & Event Solutions.
This is a 1 day course that provides you with a valid certificate for 3 years and is regulated by Ofqual.
If you would like any information regarding this course please don't hesitate to email training@ervas.org.uk or keep an eye on the events calendar for upcoming training dates.
---
Workplace First Aid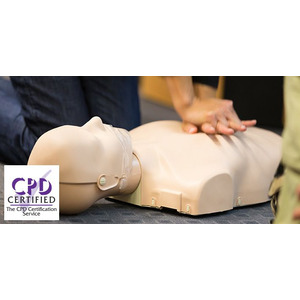 This online First Aid course is suitable for people and businesses who wish to learn new first aid skills or refresh their existing first aid skills. No previous qualifications are needed to take this course as all the basic first aid techniques are covered throughout the training.
This course is best suited to low risk workplaces (such as offices, shops and restaurants) where a qualified first aider is not required according to the first aid risk assessment. It's considered best practice for all employees to be provided with first aid knowledge, particularly those who are in charge of first aid arrangements, and this course satisfies that requirement.
Find out more about the Workplace First Aid Course (external website)
---
Paediatric First Aid
This online children's first aid course is suitable for anyone who works or lives in a setting where children are present.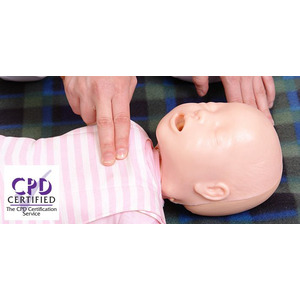 This includes:
• Teachers and classroom assistants.
• School administration and support staff.
• Nursery workers.
• After-school clubs and activities.
• Sports coaches and clubs.
• Childminders, nannies and au-pairs.
• Parents and carers.
Find out more about the Paediatric First Aid Course (external website)
---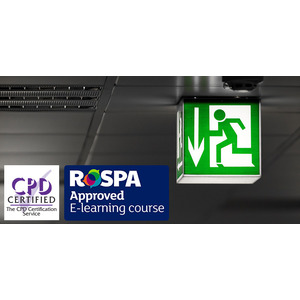 Fire Warden
This Fire Warden Training course is suitable for anyone who will be taking on the role of fire warden in their workplace. Anyone at any level can take it and no previous knowledge is required – it will cover both the basics and specifics of fire safety. It will educate you about what your duties are and how to fulfil them. Depending upon your workplace, your risk assessment may require you to supplement this course with practical training.
Find out more about the Fire Warden Course (external website)
---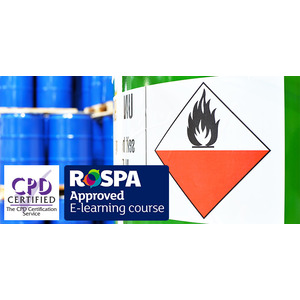 Control of Substances Hazardous to Health (COSHH)
This COSHH training course provides suitable training for all levels of employees who work, or may come into contact with, hazardous substances in the workplace. All employees must have the necessary knowledge to be competent and do the job properly. This includes, but is not limited to, people who work in professions such as:
• Catering and baking
• Cleaning
• Beauty and hairdressing
• Engineering
• Vehicle repair and painting
• Welding
• Offshore oil and gas
• Printing
• Woodworking
• Agriculture
Find out more about the COSHH Course (external website)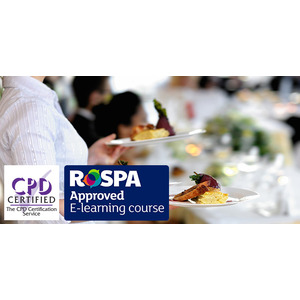 ---
Food Hygiene Certificate
Level 1 Food Safety Awareness
This introductory course gives an awareness of the hazards of handling low risk food. In order to meet the legal requirements, all food handlers are recommended to take the Level 2 course.
Level 2 Food Hygiene & Safety
This course, often referred to as the basic food hygiene certificate, is for anyone who works in a setting where food is cooked, prepared or handled. All food handlers can satisfy their legal requirement by taking this course.
Level 3 Supervising Food Safety
This course, often referred to as the intermediate food hygiene certificate, is for supervisors and managers. This is also for those who are responsible for developing and controlling food safety management systems.
Find out more about the Food Hygiene Certificate (external website)
---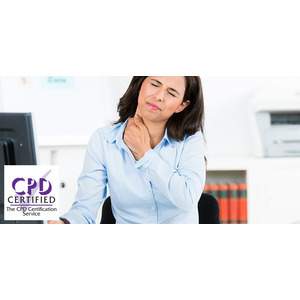 Display Screen Equipment (DSE)
The DSE Regulations apply to anyone whose work involves the regular use of display screen equipment. This Display Screen Equipment course is therefore suitable for anyone who uses DSE for a significant part of their normal working day, whether that be in an office, a factory, on a shop floor, or any other environment where DSE work is essential.
It provides the learner with an awareness level of knowledge, meaning they will understand how to set up their own workstation ergonomically and follow safe practices.
Find out more about the DSE Course (external website)
---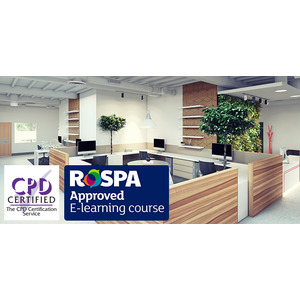 Office Safety
This Office Health and Safety course is suitable for anyone who works in an office workplace, including managers, supervisors, full-time and part-time employees. The course is designed at an introductory level and so no pre-requisite training or knowledge is required.
Employers have a legal responsibility to ensure that their workers are trained in health and safety matters and this course will help you to comply with that responsibility. This requirement applies to employees of all levels, including part-timers and work experience staff.
Find out more about the Office Safety Course (external website)
---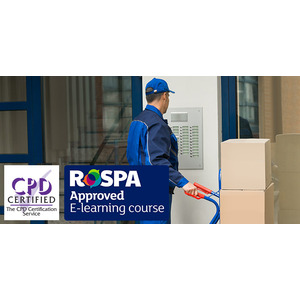 Lone Working
This course has been designed to help people who employ, manage or supervise lone workers to understand the risks posed by lone working so that they can implement an effective safe system of work.
The course would also be beneficial for lone workers themselves who wish to learn more about the regulations, risk assessments and appropriate lone working control measures.
Find out more about the Lone Working Course (external website)